Home

Before reporting any issue, please do two things:
Search the bug tracker for your issue.
Read our info on how to best report an issue on the KSP Bug Tracker Wiki.
Also, relevant xkcd: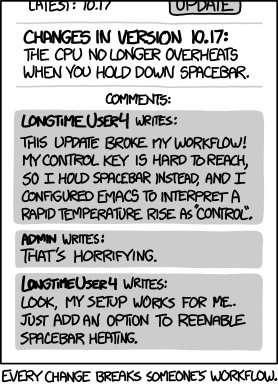 Latest projects
Kerbal Space Program (11/22/2012 05:22 PM)

This is the core public tracker where Public issues about release builds of Kerbal Space Program are raised.

Visible to: Everyone

...